Salut les filles, à quoi sommes nous occupé
en ce mercredi pour le
WOYWW
??
Nous devrions dire que nous avons une semaine de fou,
à travers la préparation du Crop samedi
prochain, nous avons plein de rendez-vous ... une journée à la fois et nous allons y arriver!
Hello to all our scrap friends!
Today was a very busy day for WOYWW
Actually, the week is crazy!
One day at a time as they say!
Voici la transformation du
"Stickles Holder", quelques couches
de peinture et orné de belles roses,
pour un look un peu Shabby,
d'ailleur tranquillement
tout nos accessoires
et décorations auront ce look!
En réponse aux interrogations,
Oui nous vendons le "Stickles Holder"
couleur bois pour 35$
plus transport!
Here is the transformation of our
" Stickles Holder". Christine added
bit
Actually, we are slowly but
surely changing our decor and accessories
to have a Shabby scraproom!
By the way, we do sell the "Stickles Holder"
unpainted for 35$ plus shipping!
De ce coté, vous avez la fourmie au travail.
Michelle prépare des kits pour faire une "boite explosion".
Nous avons des groupes de jeunes filles
qui vont s'amuser durant la semaine
de relâche.
Quel beau divertissement à offrir à ses
enfants et à leur camarades!
On the other side of the table,
Michelle is having fun
preparing kits
We are giving workshops for
kids who are on their spring break.
The kids are in for a surprise!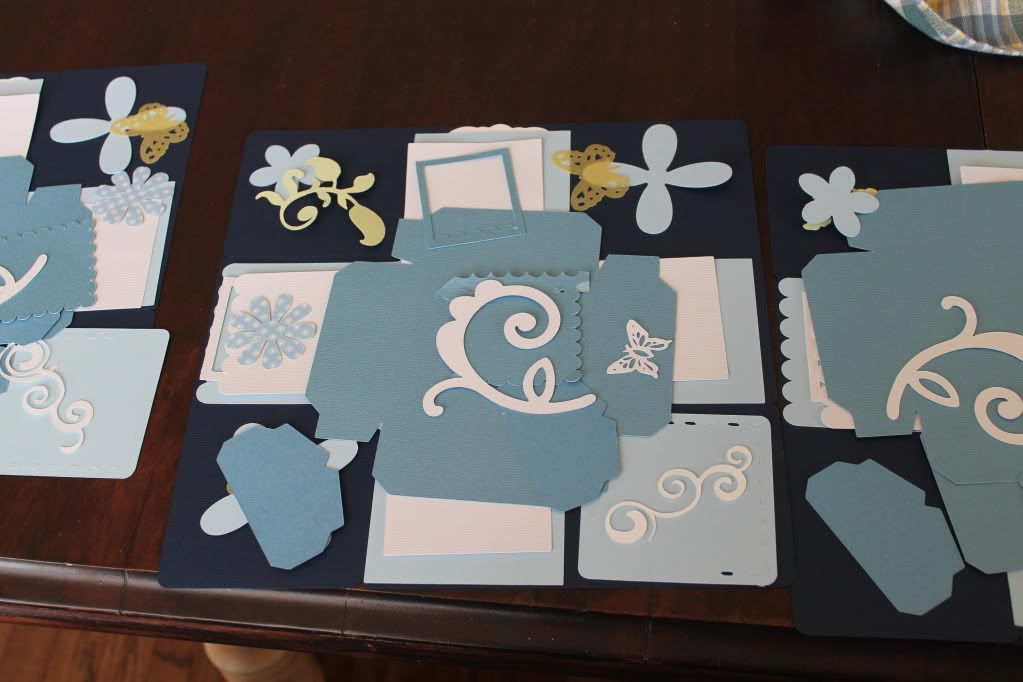 Ici, vous avez le résultat de la "boite
explosion" ouverte.
Here is the result of the opened
Voici le résultat des chefs d'oeuvre de
cette après-midi. Félicitation les filles,
super belles réalisations!
Here are the masterpieces!
The girls had so much fun and
there was glitter everywhere!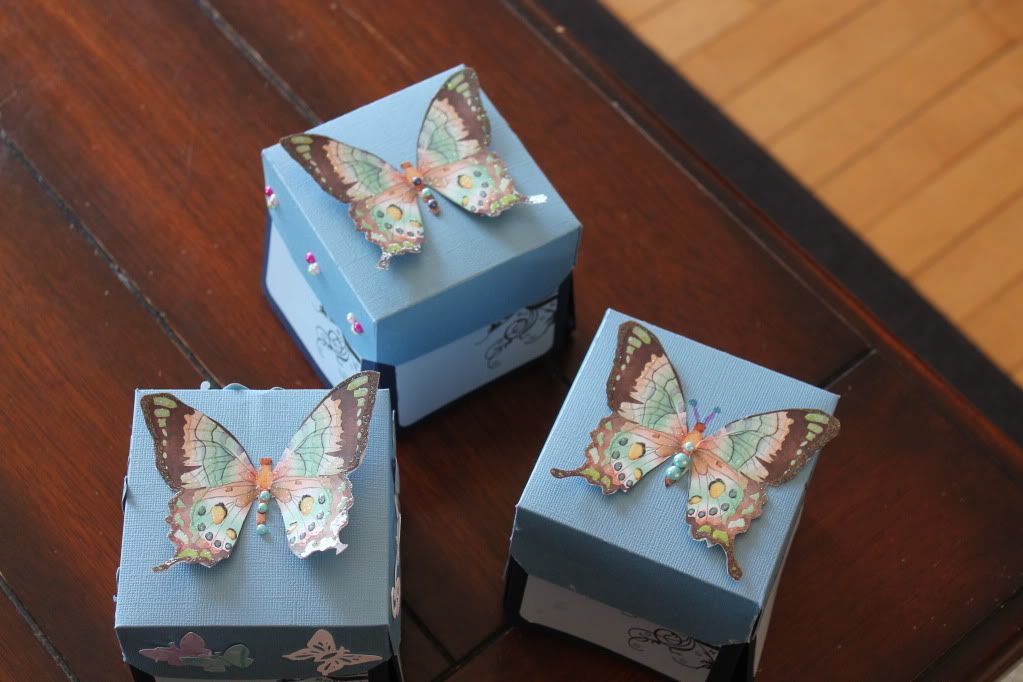 Bonne semaine à vous tous...!